Been a Good Year for Poker...
I think I have made over $80K at poker this year. Not saying I did not give it all back in one way or another... But I had 20K at once, a 9K score, two 4.5K scores, and numerous 1K-3K scores. PLUS if I add in three trips won online that brings me to almost 80K before counting losses. But wait, ammbo... You said three trips. I only count two in your trip reports, the Party Poker Million III and the PokerStars Caribbean Advanture. What gives? Welllll......
BOOYEAH! (click the pic)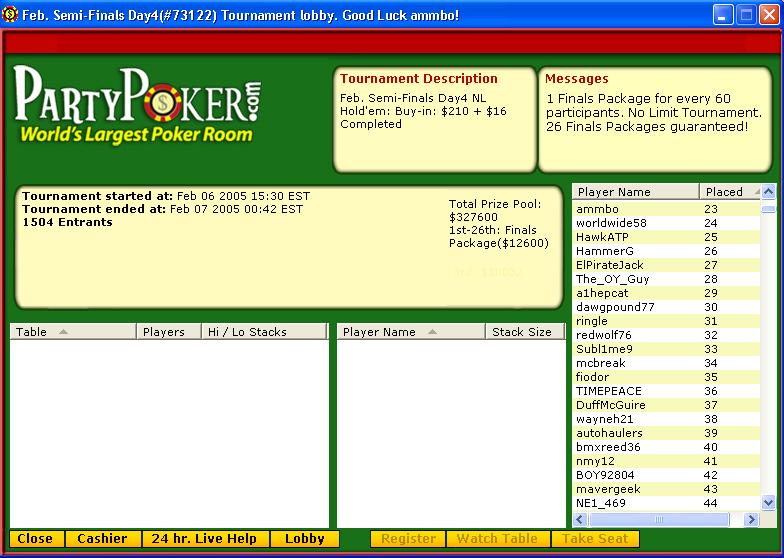 Hitting this bad boy again this year. Hopefully with more success than last year. Still gonna be fun!